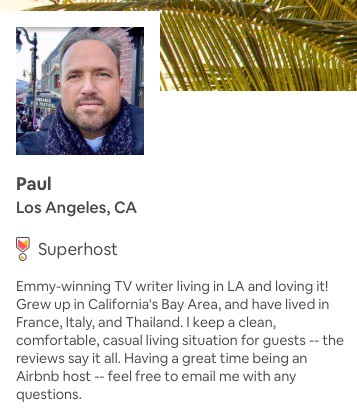 I run a successful home sharing and co-hosting business specializing in Airbnb setup and co-hosting in Los Angeles. My goal is to earn my clients a Superhost badge so they can maximize their revenue on their home sharing platform. I can also consult remotely on Airbnb setup, furniture purchase, cleaning and smart home products, etc.
You can check out all my LA listings here.
For more information, you can text me at ‪323-843-9190‬.
Or just fill out contact form below.